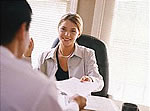 TRANSLATION SERVICES
INTAB's translation services can enable your enterprise to compete in profitable foreign markets. To ensure accurate and appropriate translations for the subject matter and countries involved, we use a team approach, utilizing at least two translators.
We translate documents, contracts, advertising copy, web content and more!
Contact INTAB to discuss your specific needs.